The history of Ala-ud-Din Academy, Girls' High School can be traced from 1901, when a small informal school was set up by the women of Mian family for imparting education to the girls of Baghbanpura, Lahore. Now, over a century later, the school is one of the oldest and largest private institutions in the area of Baghbanpura, Lahore, Pakistan. It caters to the educational needs of students from kindergarten to the secondary level. Following are some of the historical highlights of the School. 
It is the vision of Ala-ud-Din Academy to provide high quality education that will enable students to become well-rounded individuals with intellectual, physical and emotional empowerment.
We are fully committed to achieving the Vision of the school by
EXECUTIVE DIRECTOR'S
MESSAGE
Our vision is to make Ala-ud-Din Academy, an academic institution that can make a positive difference at the communal and national level. We strive to achieve this vision through educating students who can be a catalyst of constructive change at national, regional and global level.
We believe that educating girls can bring about innovative changes, not only in their families but also in communities that in turn can help in building a society with solid moral, social and cultural values.
We are making every effort to develop critical thinkers, problems solvers and literate individuals; who can integrate learning and apply it to different situations. We also want our students to be able to access, analyze and evaluate information using diverse resources.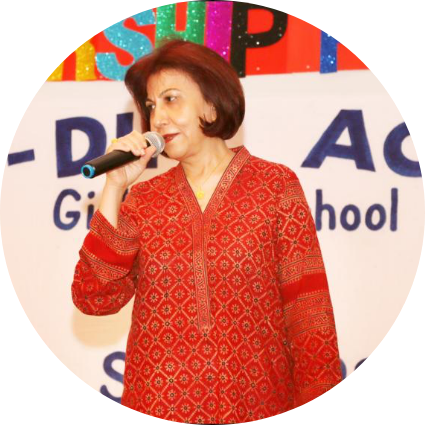 GET IN TOUCH
Get Notifications
What Are You Waiting for?
Enroll Your Child Now!